Catalogues
Despite claims to the contrary catalogues are alive and well.
Granted nowadays the internet is all powerful, to the extent where any marketer worth their salt will rightfully gear promotional efforts to online platforms first. Nevertheless for a certain audience - the nostalgic amongst us - physical product brochures remain the most impactful piece of collateral out there.
CMP recognise the enduring appeal of catalogues and continue to assist clients in the creation of them. What's more with 35 years worth of experience under our belt, we have garnered a pretty good idea on what works best.
If your business has abandoned the concept altogether reconsider that decision today. Why? Because people are more trusting of offline advertisement. Not only that but they have a tendency to return to catalogues and brochures at different intervals. Such literature is seldom discarded after one look through. Thousands of families leave theirs lying around and revisit it days, weeks or months later.
Heck, Google's commitment to investing millions in offline activities annually should be inspiration enough to press ahead with similar plans, albeit on a much smaller scale!
So what is the secret to a successful catalogue and how does it differ to a standard brochure? Let's take a look...
Cover Art
Making the right first impression is all important. Whether clients receive your catalogue in the post or stumble upon it in store you have mere seconds to entice them. With that in mind great cover art is essential.
Whatever design you plump for must be aesthetically pleasing. Make it eye catching. Make it imaginative. Make it memorable. Maybe even tease an offer or two...
If you're lucky enough to possess strong branding utilise it to the maximum. Your catalogue is not only a representation of your product offering but your business as a whole. Strike the right chord.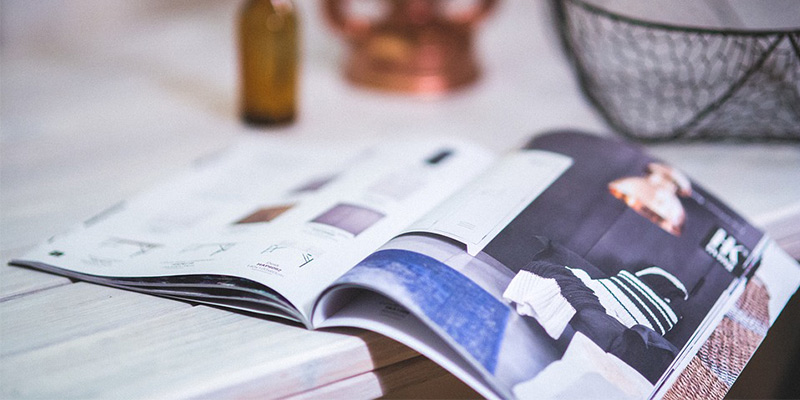 Layout
Similar thought should be afforded to the stock itself. One size does not necessarily fit all. Conservatories for instance will be showcased differently to watches.
Plan your lay-out, imagery, feature lists and pricing tables in great detail. Take time over product descriptions for they should never be generic. Be thorough without flooding the page in copy. Always compliment such overviews with the key stats – sizing, material, price etc. Readers should be able to clock and digest the salient information quickly. They may or may not want to delve deeper but they will always appreciate the main takeaways.
When it comes to your tone of voice adhere to the overarching brand. Your brand. What type of organisation are you? The kind that packs catalogues full of industry jargon and technical terminology or one that adopts a lighter, more accessible syntax? Client personas come into their own here. Tailor your content to your audience.
When it comes to presentation white space is your friend. Products will draw greater attention if awarded more room to make an impression. Bunching several items together onto a single page increases the risk of them all being overlooked.
With that in mind be strategic when it comes to product placement. Push your best sellers to the forefront. There is a reason these shift in numbers, ensure they are seen by as many people as possible. Simple math dictates sales will follow.
Researching paper types is also advisable. Higher end products may command a higher quality of material. CMP offer a wide array of options and are on hand to assist you in your selection.
Imagery
Words will only ever go so far. Catalogues are visual and great emphasis should therefore be placed on photography. If budgets allow draft in a professional; one that understands lighting and guarantees an output suitable for digital print.
For greater impact place products in real life settings. There's no harm demonstrating how they can be put to use.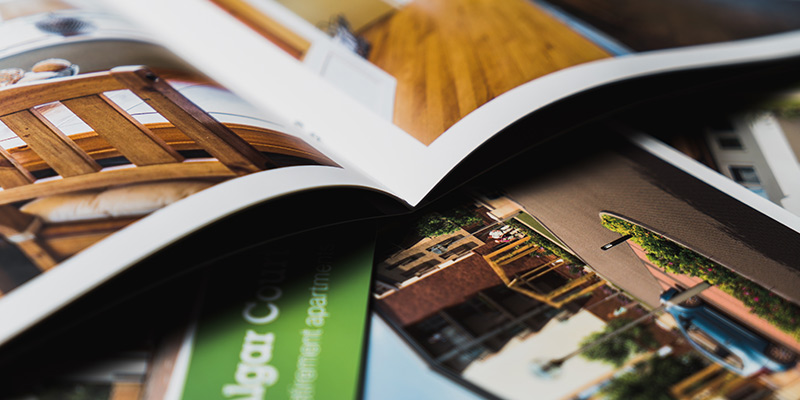 Distribution
Alas, creating your catalogue is only half the battle; a fantastic design counts for little if nobody is exposed to it. When it comes to distribution a good deal of pre-planning is required. Indeed as powerful a tool as catalogues remain without good preparation the likes of print, production and postage costs can spiral.
There are some quick wins any business looking to shout about their product range should embrace. First is the obvious tactic of including your latest catalogue within any delivery. You have already sold to those expecting their package, there is a fair chance they will peruse additional offerings.
Upcoming GDPR legislation means e-mail marketing as we know it is about to change forever. Nevertheless, if you have a list of clients you have permission to market to be sure to e-mail a pdf version of your latest catalogue. Many shoppers appreciate both physical and digital copies of the same brochure. Give them choice.
Indeed in 2018 offline collateral must co-exist with its online equivalent. Include downloadable versions on your website; sign post them on social media. Not forgetting the old school approach of kitting out your office space or storefront.
Make your catalogue impossible to miss.
Special Offers
Reward your audience for engaging with your collateral. Include special offers but make them time sensitive. Add a sense of urgency that is likely to prompt a purchase; that is after all how best to obtain a return on investment. The presence of discounts or kick backs will not only pique interest initially but inspire people to pick up the next edition in the hope of finding something similar.
In order to close the loops ensure your contact details are visible at every opportunity. Display your phone number, e-mail address and website as template items on every page – be it in the header or footer sections. Similarly, share details of your social media accounts wherever possible.
In a throwback to yesteryear insert ready-made order forms. Make the process of purchasing from you as simple as possible so not to discourage.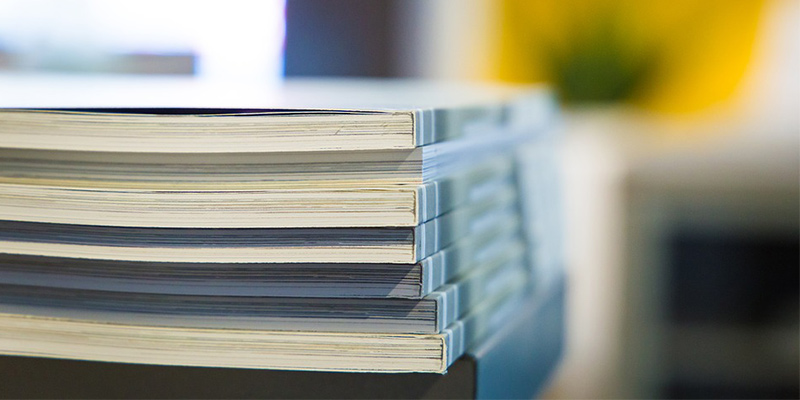 Assessment
Once launched be sure to assess the impact of your catalogue. Has it triggered that aforementioned ROI? If so, how? If not, why not? Collate any feedback you can that will hold you in better stead next time around.
If sales suggest a particular product sold well make a point of placing that in a prominent position when planning the newest edition.
Stay current
The best catalogues are current catalogues. Try to have your most up to date product range on show in the present edition. Bigger organisations will print seasonal brochures, while others time theirs to run longer – perhaps over the course of 18 months or two years.
There is no right or wrong answer, providing the contents are never outdated. Stay on trend.
And there you have it: the CMP guide to a compelling catalogue. For more information or advice on the design and print of your version contact us today. We look forward to hearing from you.