CMP strengthens its Book Printing Services With New Additions To The Team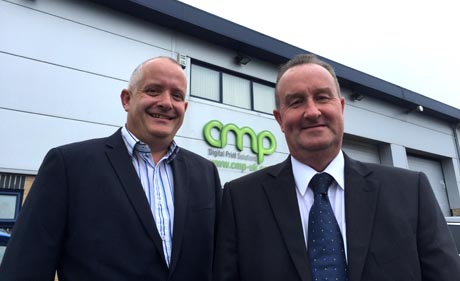 We have recently had the pleasure of welcoming two more members to the CMP team: Dale Burgess and Bob Cleverly. Both Dale and Bob have fantastic backgrounds in the publishing and production industries and, in addition, they have even spent three years working together.

Dale will be using his experience of working in the publishing and self-publishing arenas to fulfil his new role as Sales & Marketing Director whilst Bob's book production and customer service history will lend perfectly to his position as Customer Services Manager.

The pair have collectively acquired an impressive portfolio over the years, working with many of the top UK publishing houses including Biddles, Cambridge University Press and Berforts.

We asked both of the new starters why they decided to join the team at CMP Digital Print Solutions:
"I have been watching CMP's progress over the years and have been really impressed with their focus on customer service and the market leading quality of their product" – Dale Burgess

"I felt that the opportunity was too good to be missed and I was glad to continue the partnership with Dale." – Bob Cleverly

Bob and Dale's arrival in the team combined with our new sales office in Luton will allow CMP to provide high quality Digital Book Production Services to an ever increasing number of publishers and authors including small and large printing runs.

CMP's Managing Director, Paul Dawe commented on Bob and Dale's addition to the team:
"I am absolutely delighted to welcome Dale and Bob to the team, their knowledge and experience within the publishing markets will bring a huge amount of value to our book printing division.

"CMP's reputation of providing exceptional service will give the guys a platform, which will strengthen our position in the short-run and on-demand book printing sector."

The skills and expertise which Bob and Dale will be providing will further empower CMP to continue its delivery of competitive, flexible and professional services to customers of all sizes both nationally and internationally.
Find out more about the printing services we offer by clicking here.
Back to Listing
Previous
Next