20 Years and Still Making a Great Impression!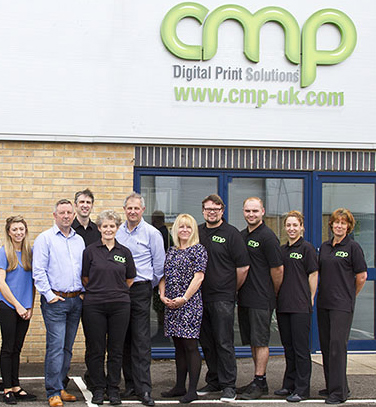 We've never been a company to blow our own trumpet but we reckon ANY print company who can continue to grow after 20 years in business deserves a medal. We've been going strong since 1995 and still pride ourselves on staying ahead of the huge changes in technology which have revolutionised the printing industry.
Over the past two decades it's been sad to see so many businesses swallowed up by recession, so how did CMP survive? We truly believe great people, a desire to embrace new working practices and a solid foundation in good old-fashioned customer service is what makes us stand out above the rest.
Our emphasis on personal customer contact is something we instil in all our staff. We feel it's really important to make sure we listen carefully to what the customer wants and help them achieve it in the best way possible.
This, combined with a passion for emerging technology means we are ideally placed to provide the highest levels of quality, formerly achievable only by traditional print methods. To put this into context we're now capable of printing high end literature on-demand within extremely tight deadlines.
Our book printing services are a prime example of how things have changed for the better. Perfect and case bound books produced and shipped within days rather than weeks. The results are simply outstanding, couple this with an unbelievable turn round time you can understand why we're advocates of new technology… oh, and it's good for the environment.
If this sounds a little bit like an advert, it's not meant to. We're just really proud of the loyal customer base we have at CMP and we're flattered by the amount of referral work they give us.
To all our great customers we'd like to say a massive THANK YOU! 20 years on we're still looking to the future…bring it on!
Here's what our clients think:
"We could not be more pleased with the books and the delivery of them, bang on schedule"
"Just to let you know that the books have been delivered and the quality, as ever, is spot-on"
Your team have been amazing offering excellent guidance, advice and support throughout the process"
Think CMP could help your business? Get in touch on 01202 739993 or contact us online here.
Back to Listing
Previous
Next