Richard To Be Taking on the "Beast" in The French Alps!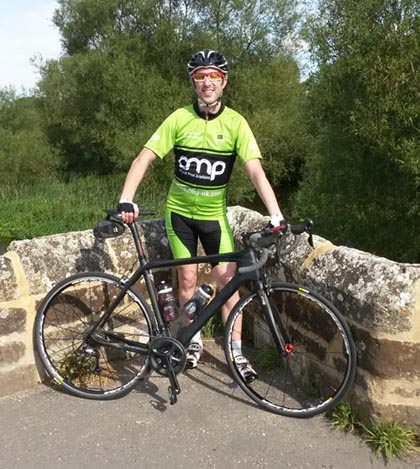 On Saturday 22nd August, our very own Richard Johnson will be cycling up one of the most impressive climbs in all of the French Alps: the Col du Galibier.
Col du Galibier, known for being part of the Tour de France for over a century is usually the highest point in the famous French bike race. It is the ninth highest paved road in the Alps and the sixth highest mountain pass.
Commencing at Saint-Michel-de-Maurienne, the climb is 34.8 kilometres (21.6 miles) long, gaining an impressive 2,120 metres (6,960 ft) in height. This is incredibly challenging for all parts of the body and mind but we know Richard will be more than up to the task!
The average gradient is 6.9% but it gets incredibly steep around 4-5km away from the summit, reaching a remarkable 10.1%. The last 2km are said to be brutal but the sense of magnitude at the end is known for being incredible and beyond any other bike climb.
The Col du Galibier climb is extremely long and should take about 4 hours for Richard to complete. At 2,646 metres above sea level, it's ranked by the tour de France within the 'hors' (beyond) category, which translates in English as 'beast'.
Hopefully the weather will be kind and Richard will be taking plenty of photographs to share with you all - we'll keep you posted!
We are all very impressed he will be going on this incredible journey and we wish him the best of luck on his adventure.
Back to Listing
Previous
Next