Meet The Team - Paul Dawe, Owner
Owner of CMP Print, Paul Dawe, saw a fledgeling business with a lot of potential. He wanted to be able to provide solutions that clients love as well as having a burning desire to always be his own boss. We caught up with him to find out all about his journey, as well as some burning questions we had on our mind to pick his brain about.
Paul's role encompasses many different aspects, but ultimately he knows that he has a fantastic team behind him to make sure everything runs smoothly. He believes that CMP's unique approach comes from the ability to identify that people just want things cheap… and buck the trend!
CMP is all about quality and value and the team always delivers exactly what they promise to clients, which Paul thinks is a pretty amazing ethos to have.
2020 saw us celebrate our 25th anniversary in business, which, for a business in an industry that is declining, is fantastic. Of course, 2020 will also be remembered for the Coronavirus pandemic, but for Paul and the team at CMP, it will always be remembered for the positive celebrations.
Of course, the Coronavirus pandemic has not been without its challenges and Paul feels as though the team have coped remarkably well. CMP is stronger as a business and the team are more focused on delivering service to the market.
Paul loves what he does. He enjoys working with a great team that are all pushing in the same direction. He loves working with clients who truly value what CMP brings to the party and most of all, he loves the freedom and flexibility that can be afforded because of a supportive team.
When Paul isn't working hard, he loves spending time with his family as well as living on the golf course. He also enjoys motorbikes and walking the dogs.
We asked Paul some quick-fire questions, and this is what he had to say:
First gig? Showaddywaddy Poole Arts Centre 1979
Last gig? Pink Wembley Stadium 2019
Favourite food? Steak and chips
Favourite drink? Amstel
Favourite place in the world? Mauritius
Favourite film? Forest Gump
Favourite TV show? Peaky Blinders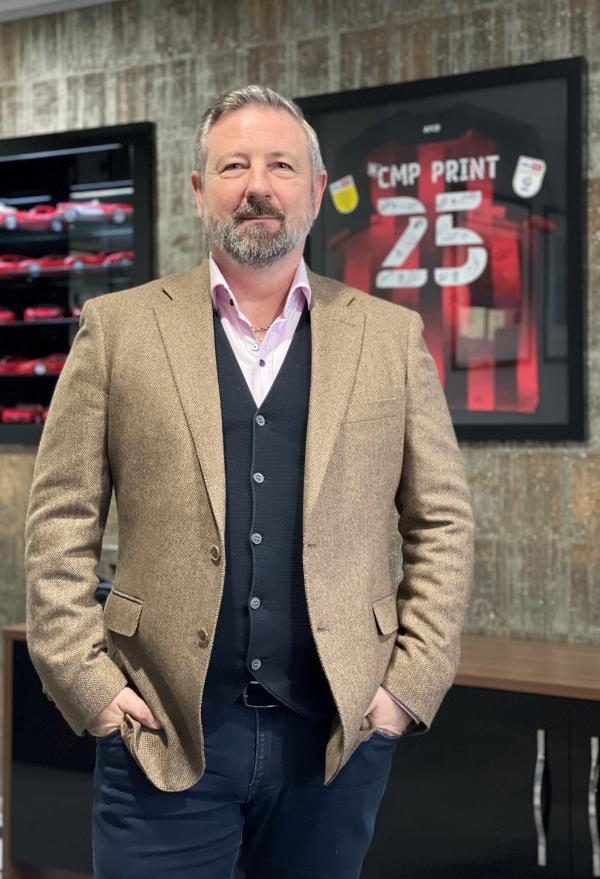 Back to Listing
Previous
Next