Tommy Elphick and Steve Fletcher give children a half-term treat at Soccer Schools
AFC Bournemouth captain Tommy Elphick and club legend Steve Fletcher were on hand to give children a half-term treat at AFC Bournemouth's Community Sports Trust Soccer School on Tuesday.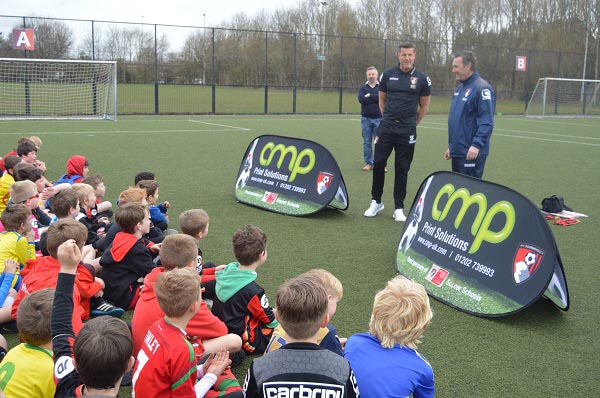 The Cherries duo were present to get involved with the day at Littledown Sports Centre, which saw over 30 boys and girls aged between four and 14 years take part at one of the Trust's popular Soccer Schools.
Fletcher rolled back the years as he joined in games with the children, and the Cherries skipper Elphick presented each child with their trophies during the Easter break.
The AFC Bournemouth Community Sports Trust's Soccer Schools prove to be immensely popular throughout the year and have been sponsored this season by Dorset-based printers CMP UK.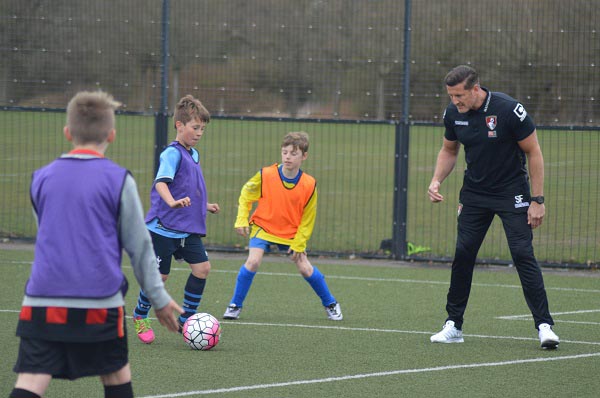 Elphick and Fletcher helped with the first of 14 sessions spanning over half-term and the Cherries captain was pleased to be involved.
"It was nice to come down today and be a part of the day," Elphick said.
"The Community Sports Trust do a lot of hard work and the squad enjoy helping whenever they can. It's always nice to get out into the community and it was great to see the kids enjoying their football."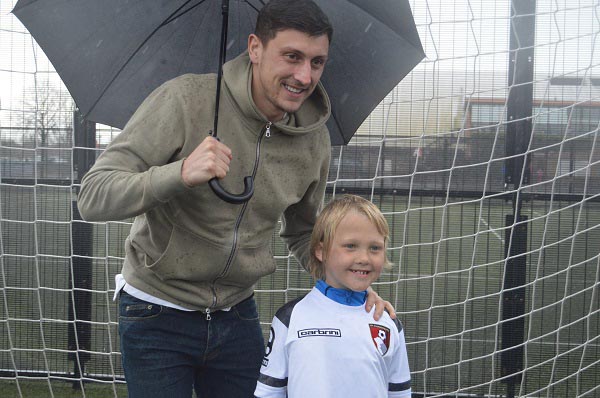 Paul Dawe, owner of CMP said, "It's an absolute pleasure to support the Trust in all that they do for the community.
"Without these soccer schools and the dedicated individuals, grassroots football would not reach as many children in as many communities as it does today. I'm just glad we can contribute and help bring football to so many children.
"Tommy and Steve's participation today shows just how much they believe in these sessions and the value they bring to the community."
CMP UK are the main sponsors of AFC Bournemouth's Community Sports Trust and is a nationally recognised company specialising in digital printing. From black and white to full colour, CMP can provide the complete package for all short run and on-demand print requirements.
Back to Listing
Previous
Next