Our Commitment To Sustaining The Environment
In today's age, achieving your goals whilst maintaining a healthy respect for the environment can be quite a challenge. We all want to feel good about the choices we make – but fulfilling personal ambition can so often leave behind an unintentional, yet potentially destructive footprint.

CMP have found an effective solution to this dilemma by fostering relationships with suppliers who have a genuine passion for sustainability in the print industry. Because of this, our customers can fulfil their publishing dream or commercial requirement safe in the knowledge that the precious equilibrium of the environment will be respected.

So how will this be achieved? Well, quite simply – by choosing to work with The Premier Paper Group as our primary paper supplier, we are crusading to negate the CO2 emissions from the manufacture and distribution of the paper that we buy by planting an equivalent number of trees to maintain the ecological balance. Simple, effective, sustainable.

This inspiring initiative by The Premier Paper Group is called the Carbon Capture Programme. Since starting work with the Woodland Trust in 2011, Premier Paper has raised a staggering £519,000 for the charity through the sale of Woodland Trust Office Paper and this unique Carbon Capture Programme.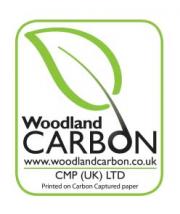 We are extremely proud to be part of this government accredited program which has now become the Woodland Trust's leading carbon initiative. As new native woodland continues to be planted across the UK, the benefit to the environment is undeniable.
In fact, last month, Premier Paper announced that its work has now funded 87.5 hectares of new native UK woodland. If you think about that – it's an area equivalent to a mind boggling 122 international football pitches! This hands-on approach to tree planting will continue to create beautiful, oxygen rich places around the UK for people to visit and for local wildlife to adopt as home.

Sustainability in the print industry has an ever- increasing relevance to the world we live in right now. As a leading book printer, we take our responsibility to the environment incredibly seriously and through our partnership with Premier Paper we are determined to put back what we take out. By choosing to place your business with CMP, as a self or commercial publisher – you are choosing to support our green ethos and fulfil your personal ambition in a responsible and sustainable way.

Why not spend some time to discover more about our book printing service today. Perhaps you would like to gen up on some commonly used digital book printing terms to help you along your self publishing journey? Visit our downloads and tools section to discover more about common fonts, design and formatting. Our passion is to assist the self publisher in every aspect of their literary journey – be it a first novel, academic paper or autobiography.

Commercial publishers can be assured of an exceptional printing service that is underpinned by the quality of our product, first class communication and utter transparency from proof to delivery – all of which is documented. Our turnaround times are some of the fastest in the industry and we are renowned for an efficient, seamless service which is understandably, of top priority to our customer.
If you would like to know our book printing services then contact us today or call our expert team on 01202 739993.
Back to Listing
Previous
Next